Did you know that you can schedule repeat deliveries for 1000s of items? No more worrying about running out of your everyday essentials or searching around to find the best prices on your favourite brands.

Select all the items you would like automatically delivered to your home.
There are 1000s of everyday essentials from vitamins to nappies and wipes which can be delivered automatically with Subscribe & Save.
2. Set your delivery schedule
Most people choose to receive an order every 30 days, but the choice is yours.
You decide how frequently you want your orders, and we'll send them to you automatically.
3. Savings with each delivery
Checkout and complete your purchase as normal.
You'll save up to 15% off* the current retail price with each recurring delivery of your Subscribe & Save items.
Plus, if the item goes on offer, we'll automatically give you the lower price so you're guaranteed the best value every time!
Signing up to Subscribe & Save is 100% commitment free, it's as easy to start as it is to stop.

You can cancel your delivery at any time for complete peace of mind.

Popular Subscribe & Save Categories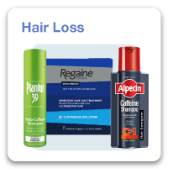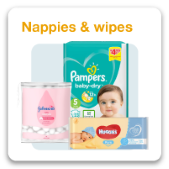 *Baby Food, Nutritional Aids and Smoking cessation products on subscribe and save will be at 10% discount. Offer excludes all baby milk, nappies, PPE products and restricted pharmacy products